Reasons a smart home security system is worth it in Chico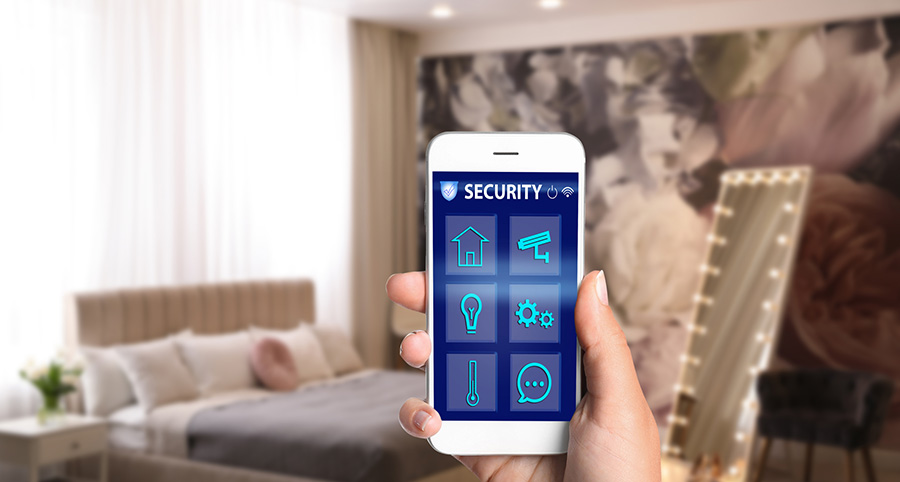 It's up to you to decide if a Chico home security system is worth it. But, you should understand that modern a security system consist of a great deal more than merely an assembly of door and window sensors. These days, your home security system is able to safeguard you from emergencies like floods and fire while making your daily life more energy friendly.
A home security installation defends against break-ins
Intrusion is the foremost reason to install a security system in Chico. For this reason, most sensors and cameras zero in on preventing burglaries. Having said that, your smart security system doesn't merely safeguard your property by blaring a siren. Now, you'll get cell notifications, monitoring messages,and automation to aid in alerting you of a break-in when you're not home.
For instance, when you are at the office and a person comes on your main entry, your video doorbell will detect the movement. It will instantly deliver an alert to your phone with a video clip of your guest. You may then access the integrated smartphone app and speak with your guest through the two-way talk feature, or have an interior light come on, so it seems like your house is occupied. When an invasion does occur, your system will immediately notify your 24-7 monitoring agents, and they'll urgently call the police.
A security system offers protection from flooding, CO, and fires
A wide range of emergencies may happen at your home. CO leaks, fires, and flooding typically come unexpectedly and happen fast. Linking detectors to your home security system gives your fire alarms and other sensors the same functionality as your monitored motion detectors.
If a crisis occurs, your alarm's siren will sound, alerting all occupants of the residence to leave. You can even have an alert sent to your smartphone, which is especially beneficial when you're at the office. Your monitoring agents will also be informed, so they can get emergency services to your door while you find safety.
Professional monitoring immediately reacts to your home security alarms
24-hour monitoring is the X factor when determining if a home security system is worth it in Chico. When you have monitoring, a real-life person will instantly respond to the alarm regardless of whether the disaster comes via a break-in, fire, or any other situation. First, they will call you to make sure the alarm isn't malfunctioning and to ensure everyone is safe. Your agents will then contact emergency services so they can head to your property fast.
Your smart home security package can make your house more energy friendly
Smart lights, smart locks, programmable thermostats, and other components are able to pair with your home's security to make your house more responsive and efficient. Command all these smart devices no matter where you are with your mobile security app or arrange for your smart lights and home comfort systems to adapt to a preset time. You have the chance to save 10% or more on your monthly energy bills by using automated devices.
Enjoy the benefits of a home security system today!
A modern home security system in Chico is unquestionably worth it to safeguard your house and family. To get started on your installation, contact our smart home specialists. Dial (530) 460-6338 or complete the form on this page.
Communities Served Around Chico By Smart Security Specialists Your Local Vivint Authorized Dealer